CHOOSE YOUR CORRUGATED PROFILE
Matching Your Required Profile is at Hand's Reach
Choose from the world's largest selection of corrugated polycarbonate and PVC profiles, and achieve your required solution.
Integrating rooflights or sidelights into roll-formed metal panels or insulated metal panels (IMP), or retrofitting deteriorated metal or asbestos panel, requires precision and accuracy. Tailored profiles for architectural projects are required to match performance specification.
Planners, constructors and entrepreneurs can now Browse through the wide range of SUNTUF® corrugate polycarbonate sheets, PALRUF® corrugated PVC sheets and AG-TUF® corrugate PVC liner panels and find the most suitable ones for their objectives.
CUSTOMIZE A UNIQUE SOLUTION FOR EACH STRUCTURAL REQUIREMENT
Corrugated polycarbonate roof lights/skylights, and sidelights are easy to incorporate into your structure with SUNTUF polycarbonate sheets. Whether you want glass-clear or light diffusing tints, SUNTUF corrugated polycarbonate panels are available in hundreds of profiles and match most existing metal profiles. Palram's corrugated polycarbonate roofing solutions for natural skylights and roof lights can be adapted to any metal panel structure with simple installation depicted in the installation instructions.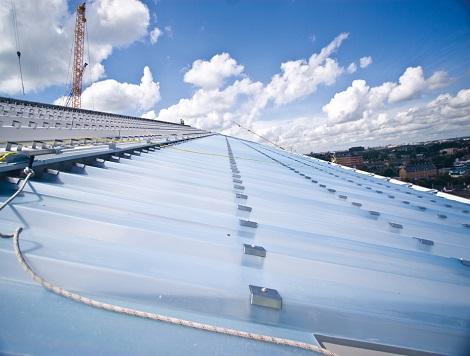 How to use the Suntuf Profile Selector
If you know your Palram Profile Name (or part of it) go to that filter in that name and type it in the text box.
If not, you can try finding it by its common market name, or solution.
If you want to find a close match to a metal roof, select one of the metal roof characteristics, and continue from there.
When you select multiple checkboxes within a single filter – you will receive all the matches to it.
When you select additional filter(s) you will narrow down your result to only profiles that match all selected filters.
Once you've found the profile, just click on the image to get the detailed profile drawing and additional technical info.
---
If you do not find an exact match in the SUNTUF extensive corrugated polycarbonate profiles range, Palram's project support team can customize a solution with its MetalMatch™ technology.
WHAT IS METALMATCH™ TECHNOLOGY USED FOR?
Palram's advanced MetalMatch™ technology enables the perfect and rapid matching of almost any existing corrugated metal profile while keeping costs down to standard manufacturing quotas.
MetalMatch™ Technology is Used For:
Corrugated skylights, sidelights, and rooflights
Greenhouse glass panels replacement
Retrofitting deteriorated metal and asbestos panels
Improving load bearings
Thermal insulation